38th International Conference on Mathematical Methods in Economics 2020
(MME 2020)
9th–11th September 2020
See the programme of the conference.
The Conference Proceedings are available here.
Conference proceedings has been indexed in Web of Science database. 
The International Conference on Mathematical Methods in Economics is a traditional meeting of professionals from universities and businesses interested in theoretical and empirical approaches of econometrics in Economics. The conference will be held at the Faculty of Business and Economics of Mendel University in Brno, Czech Republic. 
Keynote speakers
| | | |
| --- | --- | --- |
| |   | |
| Jesus Crespo Cuaresma |     | Peter Molnár |
|  Professor of Economics at the Vienna University of Economics and Business |   | Associate Professor at University of Stavanger Business School in Norway |
Change in the programme: Katarina Lucivjanska cannot attend. 
Conference Topics
Operation Research
Econometrics
Multiple Criteria Decision Making, Decision Support Systems
Quantitative Management Methods
Fuzzy Systems
Simulation
Mathematical Modelling
Process Optimization
Financial Modelling
Organization
Future participants of the conference are invited to submit original papers to the conference submission system. The conference proceedings will be submitted for indexing in the Web of Science database.
The template for conference proceedings please see at Participants - Instructions for authors.
The conference is held in English.
Auspices and Support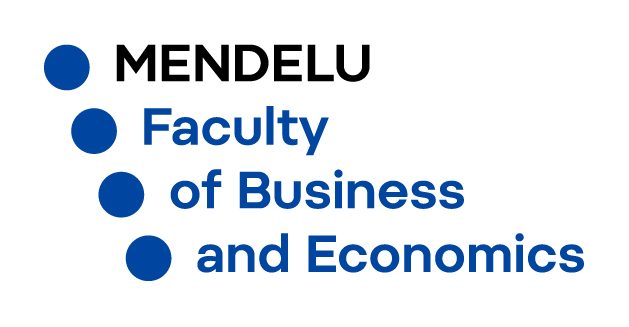 Faculty of Business and Economics of Mendel University in Brno.
Programme Committee  
prof. Dr. Ing. Miroslav Plevný

President of the Czech Society for Operations Research

University of West Bohemia, Faculty of Economics

prof. Ing. Josef Jablonský, CSc.

Vice-president of the Czech Society for Operations Research

University of Economics in Prague, Faculty of Informatics and Statistics

prof. RNDr. Helena Brožová, CSc.

University of Life Science in Prague, Faculty of Economics and Management

prof. Ing. Mgr. Martin Dlouhý, Dr., MSc.

University of Economics in Prague, Faculty of Informatics and Statistics

doc. Ing. Jan Fábry, Ph.D.

University of Economics in Prague, Faculty of Informatics and Statistics

prof. RNDr. Ing. Petr Fiala, CSc., MBA

University of Economics in Prague, Faculty of Informatics and Statistics

Ing. Ludvík Friebel, Ph.D.

University of South Bohemia, Faculty of Economics

prof. Ing. Jana Hančlová, CSc.

Technical University of Ostrava, Faculty of Economics

doc. Ing. Svatopluk Kapounek, Ph.D.

Mendel University in Brno, Faculty of Business and Economics

doc. RNDr. Jana Klicnarová, Ph.D.

University of South Bohemia, Faculty of Economics

Ing. František Koblasa, Ph.D.

Technical University of Liberec, Faculty of Mechanical Engineering

doc. RNDr. Ing. Miloš Kopa, Ph.D.

Charles University, Faculty of Mathematics and Physics

doc. RNDr. Ing. Ladislav Lukáš, CSc.

University of West Bohemia, Faculty of Economics

prof. RNDr. Jan Pelikán, CSc.

University of Economics in Prague, Faculty of Informatics and Statistics

prof. RNDr. Jaroslav Ramík, CSc.

Silesian University in Opava, School of Business Administration in Karviná

Ing. Karel Sladký, CSc.

Academy of Sciences of the Czech Republic, Institute of Information Theory and Automation

Ing. Eva Šírová, Ph.D.

Technical University of Liberec, Faculty of Economics

doc. Ing. Tomáš Šubrt, Ph.D.

University of Life Science in Prague, Faculty of Economics and Management

doc. RNDr. Jana Talašová, CSc.

Palacký University in Olomouc, Faculty of Science

prof. RNDr. Milan Vlach, DrSc.

Charles University in Prague, Faculty of Mathematics and Physics

The Kyoto College of Graduate Studies for Informatics

prof. RNDr. Karel Zimmermann, DrSc.

Charles University in Prague, Faculty of Mathematics and Physics

prof. Ing. Miroslav Žižka, Ph.D.

Technical University of Liberec, Faculty of Economics
Organizing Committee
| | |
| --- | --- |
| Ing. Hana Vránová (chair) | Mendel University in Brno, Faculty of Business and Economics |
| Ing. Dominika Doubková | Mendel University in Brno, Faculty of Business and Economics |
| Ing. Barbora Šiklová | Mendel University in Brno, Faculty of Business and Economics |
| Ing. Andrea Prudilová | Mendel University in Brno, Faculty of Business and Economics |
9.-11.9.2020 The Conference